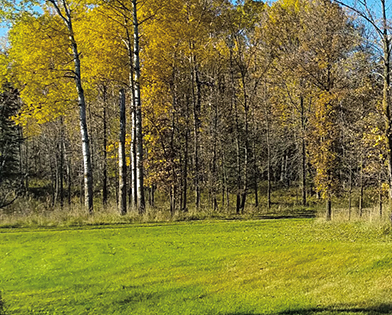 New Leaf Healing Center is the area's newest short term Crisis Stabilization facility. Nestled along serene Stevens Creek in Cohasset, Minnesota. We offer a picturesque setting for your healing and recovery.
Staffed around the clock 24/7 with our caring Mental Health and Nursing Professionals. Your safety is always paramount. Our staff will work with you to help identify goals for your recovery. We will introduce you to numerous forms of therapy, many which include the beautiful nature we are surrounded by. We will work with you to return to your best level of functioning by giving you the tools needed to stay the course as well as follow up once your healing with us has concluded.
Who Can Stay With Us
Our services are setup for adults 18 and over. People who are suffering from mental health symptoms that have disrupted the day to day functions of life. We understand how these disruptions can put people in a crisis situation and that's why we're here. We offer short term stabilization services from trained mental health practitioners and professionals as well as any needed support referrals. We do this in a safe, well-staffed naturally peaceful environment.